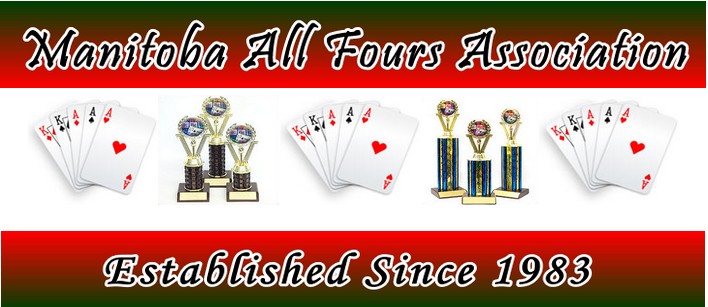 .

The card season is almost here. This coming Sunday we will be
having the league's pair knockout competition. Anyone can
participate in this tournament. Bring your friends and families.
Invite past members to come out and play and let's all have a
great time!
NO MORE CABIN FEVER
Time for you to get out and enjoy yourself and have fun.
After three weeks of bone chilling temperatures, we certainly
need a break in the weather pattern. The weather forecast for
Sunday 24th is a balmy -12 C. Come out and share 'some licks'
and enjoy the food and refreshments provided by Deen's
Restaurant.
*******

MAA PAIR KNOCKOUT - Sunday February 24, 2019
- Most Bullseyes & Most Hang Jacks
MAA LEAGUE COMPETITION - Will begin on Sunday March 3, 2019
- League Championship
- Most Bullseyes & Most Hang Jacks
- Most Valuable Pair (MVP)
Click here to see the 2019 Schedule of Events
2019

The year 2019 promises to be another great year of fun and excitement.
So far all the teams from last year are returning to do battle for another
year. This has been confirmed at our last General meeting held January
11th, 2019. As usual we try to generate some interest by ranking the teams
at the start of season. It should be noted that there is a tie between Duniya
(disbanded - age thing) and WISA for the most championships of all times
(8). WISA is looking to prove they are the best team ever.

We are predicting the order of finish for 2019 as follows:-
ONE FAMILY :- Rank #1. - There is no doubt about the talent on
this team. They are a powerhouse. Professor Carrington said, 'losing
the championship last year to WISA was a total disappointment for
the team. This year we are going to make amends. No one will stop
us .. The trophy is coming back to One Family. Yes folks…you heard
it first on this website.. the Professor who has been practicing all year
long is ready for full revenge.'Even if he regains half of his old
form, the race to the winners' row is all but over,' says everyone.
Current odds: Even.
WISA :- Rank #2. - Another strong team this year. They looked mighty
powerful last year as they recaptured the league championship once again.
With the return of certain key players and under the strong leadership of
skipper Sais, many are saying that it is WISA who has first place all locked up.
Interesting, isn't?
Current odds: 2 - 1.
SAINTS :- Rank #3. - If they can get off to a flying start, this team could
be the one other teams might be chasing. Winning their first two games
against Jump & Wave and WISA will ensure this. There are no weak pairs
on this team. All four tables are strong and extremely competitive. They have
won the championship twice in the last six years. Expect them to make it a
very close race.
Current odds: 5 - 2.
CHUTNEY SOCA :- Rank #4 – Could this be the year they turn things
around? A great start is needed. They face ICCA and Jump & Wave in their
first two matches. These two teams are no easy pushovers. Remember what
Jump & Wave did to the top three teams in the knockout last year. Captain
Vijay and his boys are super confident that they can pull it off this year. The
talent is there.. let's hope the chemistry is there too.
Current odds: 4 - 1.
ICCA :- Rank #5 (tie) - Ram is managing the team this year and he is
taking a no nonsense approach. He intends to win every match and still
have lots of fun doing so. Most importantly his players feel confident they
can win it all. Captain Frank is very pleased with the recruiting so far. Wow!
Some serious stuff here.
Current odds: 9 - 2.
JUMP & WAVE :- Rank #5 (tie) - The talent is obviously there. They
proved they can do it. They ran through the top three teams in the league last
year for the' Champion of Champions' award. All they have to do is show up
with this same attitude every Sunday. Expect better things from them this year.
Current odds: 9 - 2.
Teams will be evaluated on an ongoing basis as more information is gathered.
Good luck to all!
Our marshals for the season are Karl Jaikaransingh, Glenn Manoosingh,
Joe Paul and Sais Madansingh. The pair of Karl & Glenn will alternate with
Joe & Sais every other weekend.
Our new scorer is Magaret. Please welcome her and go easy on her for the
first week. As well, please check your scores from time to time to ensure
there are no discrepancies.
In a phone call to Derek, Alberta is expecting us to bring 12-14 tables
for the Western Canadian All Fours Championship.
We are keeping in touch with them on a weekly basis. Any new details
will be brought to your attention immediately.
*******

1st Sunday - Pair Knockout Tournament
$5.00 per person or $10.00 per pair
*******
League Competition - 5 Sundays
5 Sundays x 8 players x $6.00 = $240.00
Team Registration (due Jan. 11th) $100.00
Total league fees per team = $340.00 or $42.50 per team player
*******
*******
.

MANITOBA ALL-FOURS ASSOCIATION
GENERAL MEETING
JANUARY 11TH, 2019
205 MARION STREET, WINNIPEG
.In Attendance:(Saints) Neal Baksh, Omar Maharaj, Darren Maharaj, (One Family)
Joe Paul & Shammi Mohammed, (ICCA) Frank Arjoon & Ram Mangroo, (Jump &
Wave) Kelvin Rampersad & Michael Arjoon, (Chutney Soca) Ramesh Maharaj &
Khemraj Ramnarine, (WISA), Sais Madansingh
President's Report
MAA is looking for a new venue for the 2020 New Year, but for this year, games
will be located at CCOM on Fife Street. First game, February 24th, Knock-out.
Competition starts on March 3rd, 2019. League Games, round robin style will end
on March 31st, 2019. The Champion of Champions will be April 7th, 2019, and the
Western Championship is April 19th-20th, 2019. The President stated that he
requires support from the teams for the Golf Tournament scheduled for some time
in June, as well as the Curry-Q in the Park, dates to be confirmed. Darren Maharaj
will be the contact for the Western Championship Tournament in Edmonton. He will
be in contact with Derek (Edmonton) to ensure that accommodations are booked
for the Manitoba team.
Website
The website has moved to a new location on DPD Server. Neal Baksh will be
looking into posting the statistics for 2019.
Disciplinary Action
The President would like to have a strong disciplinary committee in place to
address instances of rule-breaking such as physical contact, yelling, etc.
(see addendum below)
The All Fours annual format for regular games will start on March 3rd, 2019.
The following teams have shown interest in playing in the league this year:
Saints, One Family, WISA, Chutney Soca, Jump & Wave, and ICCA. There
will be 33 games in total, with halftime being 17. The hall at CCOM has been
booked, and dates given to Ken and Mr. Ali from CCOM.
Treasurer's Report
Two expenses since our last AGM totalling $ 276.85
New Business
Team registration plus fees is $340 per team. Number of teams is 6, average
player fee is $ 42.50 per player. Captains are requested to fill out team contact
information including phone number and email of each player. Tentative
schedule was addressed in the President's Report, as well as the venue for this
year. It was addressed that there is a problem with completing the full 37 games
by the 6 p.m. deadline. Therefore, we have reduced the amount of games to 33.
No new games are to be started after 5:50 p.m. In the event of a tie, the game
will carry on until a winner is determined. All four tables will take part.
Meeting Adjourned at 9:10 p.m.
....

** ADDENDUM **
The President stressed that there will be zero tolerance of any type of unruly behaviour.
Physical abuse will not be tolerated.
Depending on the severity of the incident involved, a player could be suspended for
one or more games. A committee will be formed to determine the level of suspension
for the person(s) involved within 7 days or less. A second infraction by the same
person(s) will automatically result in a ban of one year from the MAA.
Alcoholic consumption
Drinking outside the premises on Fife is strictly prohibited. As well, no one is to
bring their own private stock of liquor for consumption on or off the premises.
If caught (unmarked police cars have been watching us for the last two years),
Ken Mungal will definitely lose his liquor licence and as a consequence there
could be a strong possibility that the MAA will fold.
Use of Cannibis
In the city of Winnipeg, you are allowed to consume cannabis on your personal
property. Outside the CCOM building on Fife is not considered to be personal.
If you are caught by the MAA, you will be suspended from playing cards that
same day. The laws of the province are very strict about smoking pot and must
be adhered to at all times. We are a licenced non-profit company that is incorp-
orated every year. We have to abide by all rules and can not afford the risk
of being caught. Please act responsible and govern yourself accordingly.
1) All games start at 1:00 p.m. sharp. For the late comers the 5-10-15 minute
start time rule will be put in place.
2) If the regular player arrives after 15 minutes, all stats will be credited to
the starting pair for that day.
3) When the half is called, players are allowed a 20 minute break. Captains
will mark the start time of the 2nd half on the board.
4) With the reduced games we have also reduced the number of time outs
from 3 per half to 2 per half, each consisting of 4 minutes long.
5) Turning in complete and signed game summary sheets to the statistician,
ensuring that all the data is transposed legibly and accurately from the master
scoreboard to the summary sheet. Captains must sign the score sheets.
6) We will ring the bell only once at 5:50pm (no more bell ring at
6:00 p.m.). At this point no new games can start. Any games in progress
will be finished. In the event the match results in a tie, all 4 tables will sit
back down and the first team to sing a bullseye will win the match.


The members of the Manitoba All Fours Association would like to

extend

their
heartfelt gratitude

to the

past executives

for giving

us another

great year.
W
e would, once again, like to congratulate our President, Mr. Khemraj

Ramnarine,
for his great leadership role. We commend him for his

continuous efforts and hard
work in promoting the game of All Fours in Winnipeg.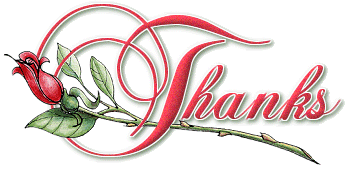 Special thanks to the rest of the past executives Ramesh Maharaj, Sais

Madansingh,
Peter Albert and Karl Jaikaransingh for their contributions.
Kudos to the members and their wives for the wonderful jobs they did in

helping to
organize the Western Canadian Championship, the Annual Golf

Tournament and
Curry-Q. Your performances were awesome.
To our golf participants and sponsors, we say thank you for your love

and support.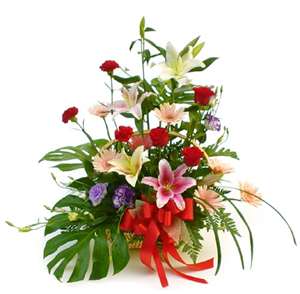 We want to give a big thank you to Ken & Beth Mungal for being there for us

at all
the

games and for taking care of our food and refreshments needs.

You two were
fabulous as always. A million thanks to Ken for the use of his

business place
(Deen's Diner) for hosting all of our yearly meetings.
Again, many thanks to everyone in the MAA. We look forward to working

with
the new executive in the near future.
.

It has been 21 months since we implemented a counter to keep track of the

number
of viewers entering this website. It's amazing to know

that we have averaged
approximately 22272 viewers over 21 months

(May 2017 - January 2019)
or 1060

viewers per month.
This interest is shared mostly by our members and friends and also

by our
worldwide audience whose events are sometimes posted here.

Saturday 16th February, 2019
Skinner Park, San Fernando
***** LIVE TELECAST *****
The competition was won by Nishard Mayrhoo and Neval Chatelal
(Fyah) who also won in 2018. The winner scored 335 points with GI
(Divorce) coming in second with 321 points. Third place was won
by Veekash Sahadeo (Chantel) with 292 points.
***********
More info to follow on upcoming events
.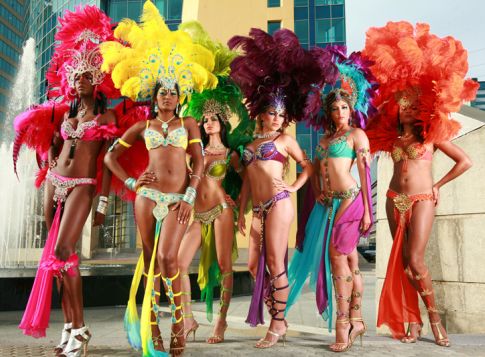 The two hottest soca chunes for the Carnival season are 'Hookin'
Meh' by Farmer Nappy and 'Long Time' by Nadia Batson.
As Omar would say 'Dey mashing up de place fuh so'.
Farmer Nappy - Hookin Meh
Click on the link below to play
https://youtu.be/XH0vJiTAUK4
Farmer Nappy - Hookin Meh (Jamie.G Sax Cover)
Click on the link below to play
Some bold predictions: Renegades will win Panorama
1 Bptt Renegades - Hookin Meh - 279
2 Desperadoes - Iron Love - 276
3 Shell Invaders - Hookin Meh - 271
3 HADCO Phase II Pan Groove - Party Start - 271
3 CAL Skiffle - Hookin Meh - 271
6 Massy Trinidad All Stars - So Long - 268
7 Nutrien Silver Stars - Rag Storm - 266
7 First Citizen Supernovas - Hookin Meh - 266
9 Republic Bank Exodus - Rag Storm - 265
10 T&TEC Tropical Angel Harps - Rag Storm – 264
Phase II Pan Groove
Machel will

win the Road March with either 'The Road' or 'Release'.
'Famalay'
by Machel, Bunji & Skinny Fabulous is steadily gaining
ground every day. Though there was some discussion as to

whether
or not "Famalay"

would even qualify for the Road March contest
because Skinny Fabulous hails

from St. Vincent, the rules say that
once "the majority of the lead vocal performance" is "undertaken a

nd
carried out by nationals of Trinidad and Tobago", the song

can be a
contender — and this one

definitely is.

.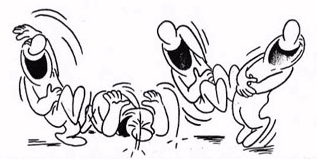 The lighthouse became the centrepiece of the roundabout
How many of us had our share of it. Some used to get more
licks than others. Raise yuh hand if yuh used to get plenty .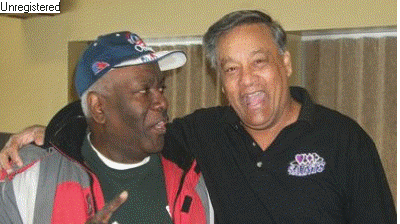 Many thanks to Lincoln Chan & Jim Baksh for putting these together.

There have been several requests made over the last year and a half to
bring back the above popular column. As most of you know, the majority
of our membership is over 50 years and we are reaching a time in our lives
when it is imperative we pay very close attention to our health. We hope to
educate our ageing population about information on symptoms which could
affect us or our spouse or those who are very dear to us. We are hoping to
raise awareness and hopefully save lives. Some of the symptoms we face
are obvious and we do see a doctor in most cases. However, we sometimes
choose to ignore them and say they will go away but they never do.
On our trip to Cancer Care Foundation Manitoba to make a donation
we managed to get our hands on brochures of different types of cancers.
We would like to thank CancerCare Manitoba for the permission
and use of information from its brochures.
Sherelle Kwan
Community Events Manager
CancerCare Manitoba Foundation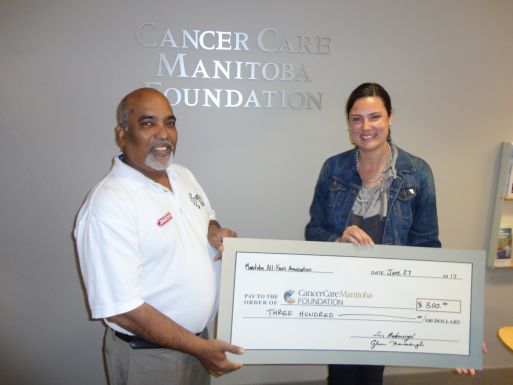 Sherelle Kwan - ** It was lovely to meet you and the other
members(Ramesh & Khemraj). Thank you for your support!
I wish you continued health. Thank you for looking out for
your community raising awareness about cancer prevention.
This week we will focus briefly on the symptoms of prostate cancer:
- These 12 symptoms indicate that prostate cancer should not be ignored.
Prostate is a gland in the male reproductive system. Its primary
function is to secrete major part of seminal liquid (component of the
semen) and store it. It is located in the pelvic cavity, above the perineum
(near rectum) under the bladder and surrounds the urethra. In men
population, prostate cancer is the most common disease. Its presence
is confirmed by ultrasound scan or biopsy. If is detected in early stage,
95% of patients are recovered.
Twelve (12) symptoms that indicate prostate cancer are:
Symptom 1: problems and difficulty with urination
Symptom 2: difficulty to start or retain urination
Symptom 3: frequent urination during the night
Symptom 4: tingling or uncomfortable feeling while urinating
Symptom 5: weak urine flow or inability to complete urination
Symptom 6: blood in urine
Symptom 7: blood in semen
Symptom 8: ejaculation disorders
Symptom 9: pain in thighs, hips and lower back
Symptom 10: pelvic pain
Symptom 11: pain in the bone in the lower back
Symptom 12: erectile dysfunction
If you notice any of these symptoms, go to a specialist for
specific diagnosis. It's better to be safe and not sorry.

A REMINDER
BLACKEAGLES 13TH ANNUAL
CELEBRATION OF ALL-FOURS CHAMPIONSHIP WEEK-END
~~~~~~~~~~~~~~~~~~~~~~~~~~
DATE: MAY 24th, 25th & 26th, 2019
VENUE: 55 Nugget Ave, unit # 10
Massive Prizes in Canadian dollars
1st Prize $10,000.( First time in North America )
2nd Prize $3,500.
3rd Prize $2,000.
4th Prize $1,500.
Sectional playoff Prizes and Best of Rest.
Registration fee: $1000.00 cdn
REGISTRATION CLOSES MARCH 31st, 2019!!!
PAIRS KNOCK-OUT TOURNAMENT
FRI. MAY 25th, 2017 ~ 7:30PM ~ $25.00 per person
**EARLY BIRD $45.00 per pair until April 30th, 2019**
#################
CONTACT: Calvin Herbert (Championship Co-ordinator)
Tel. #:416-998-9328
E-mail: This email address is being protected from spambots. You need JavaScript enabled to view it.
Nothing has been posted to this site for 2019. It is believed
there may not be a tournament this year.